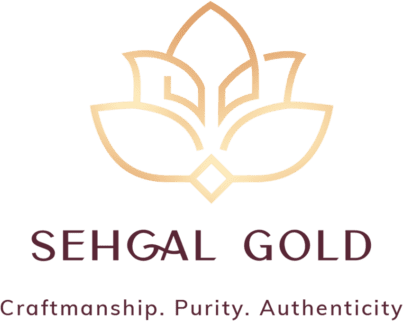 Sehgal Gold is a Leading Retailer of Fine jewellery (made up of Gold , Silver ,
Diamond, platinum , Gemstones & Solitaires) in North India, since its inception in 1996.
Our Forefathers moved to Rohtak from Pakistan after partition in 1947. Again
starting with zero & lots of struggle , company started the retail business of
watches. The Forever Policy of honesty in terms of quality, purity &
pricing ,guided company to enter in the business of jewellery manufacturing in
1960.
In 1986 company opened the other factory where highly finished gold chains
were made by special high-tech machines imported from Italy. After continuous efforts , making right decision at the right time & the quality of
jewellery ,company achieved greater heights & fame in the field of Gold jewellery.
In 1996 company entered in the jewellery retail and till now working hard &
honest to achieve greater height of success in retail , year by year.
Our vision is to understand and delight the world, translating everyone's Dream and Personality into jewellery and Spread The Hapiness from it to All.
To give every customer much more than what he asks for, in terms of Quality,
selection , value for money and customer service by understanding Local tastes
and preferences.